Aurore has been volunteering since she was 12 years old, she began her volunteer journey in her native home France where she grew up. 
Continue reading
She has been volunteering in Ireland since 2012 and joined the Fingal Volunteer Centre in 2021 via the Community Volunteer program.
In 2023, she joined the team and is now responsible for the day-to-day management of Centre. Aurore works closely with the team and the board of management to lead the Centre's development and the achievement of its strategic goals.
Garda Vetting Liaison Officer & Office Administrator 
Julie began working with us in 2018. She is the Centre's Garda vetting liaison officer and office administrator. She holds a BA (Honours)
Continue reading
in Counselling and Psychotherapy with the Irish College of Humanities and Applied Sciences at Griffith College Dublin, having recently completed an ordinary degree in Counselling and Psychotherapy, in addition to holding a BA (Honours) in Photographic Art from the University of Wales, Newport, awarded in 2008. Julie has always loved working with people, this is evident from the numerous voluntary roles and organisations she has been involved with over the years.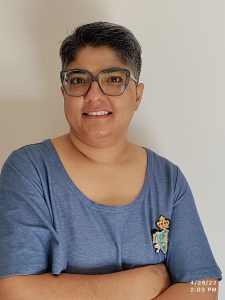 Starting in February 2023, Nilofar began her work with Fingal Volunteer Centre as a Placement volunteer, 
Continue reading
and later in June 2023, she officially joined the team. In addition to overseeing the I-VOL national database, she also facilitates communication between individuals interested in volunteering and organizations seeking volunteers. Furthermore, she supervises a group of volunteers who assist with day-to-day tasks.
Nilofar holds a Master's degree in Business Administration from India and is currently pursuing certifications in Project Management. She has actively participated in volunteering efforts, particularly in the realm of women's empowerment in rural areas of Western India during her postgraduate studies. 
As a community volunteer, she has been involved in numerous events in Fingal and has supported displaced individuals by fostering friendships and helping them enhance their English language skills.
Outreach and Community Volunteer Officer
Ruth is the Outreach and Community Volunteer Officer in Fingal Volunteer Centre.
Continue reading
She is extremely passionate about the positive impact volunteering has for both the individual and
the wider community and is committed to the ongoing expansion of opportunities available to the
volunteer and the VIO's.
Actively volunteering in Fingal for over 15years she was awarded the VHI parkrun hero award in Jan
2023 for her commitment and dedication to her community.
With a background for over 12 years in financial and mortgage advice, her creativity is reflected in
her master's degree in fine Art.
Her passion is running and has completed over 30 marathons/ ultra marathons.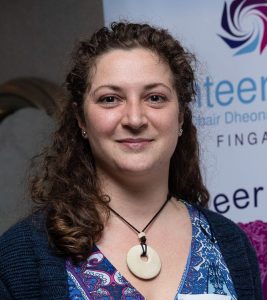 Placement and Outreach Officer– On Leave
Chiara has been involved with the Fingal Volunteer Centre since 2016. Her role entails managing I-VOL our national database,
Continue reading
and supporting, both people interested in volunteering, and volunteer involving organisations.
In addition, she coordinates the volunteers here in our office that helps with the everyday running of tasks.
Chiara's duties involve the management of our Outreach program, which requires her to travel around County Fingal offering public drop in sessions in local libraries and one to one appointments when required. She is also a qualified trainer and group facilitator, who delivers the "Why not?! Volunteering in your Local Community" workshop around various locations in Fingal County. Chiara is also currently working towards a post-graduate qualification in Volunteer Management and Leadership at St Angela's college Sligo/NUI Galway .
Chiara has always been very passionate about volunteering and has engaged in several volunteering opportunities, both overseas in the Middle-East and Italy, and here in Ireland. Currently she is proud to be volunteering as a Youth Team leader with Foroige, where she is committed to empowering young people and enriching communities.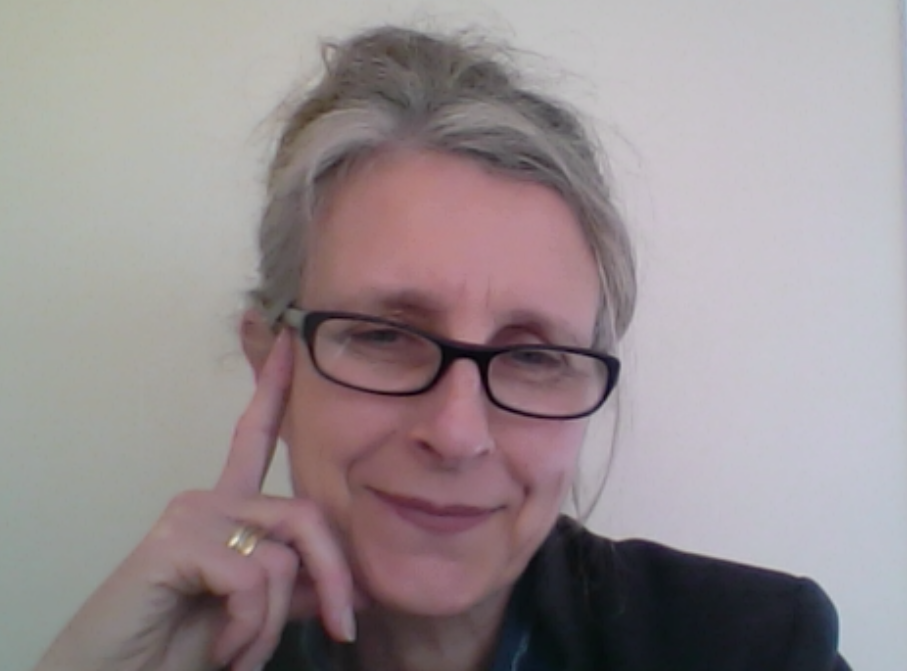 Olga joined our team as a volunteer in 2020 supporting Board meetings by taking minutes and circulating them.  
Olga has spent her professional life gathering an eclectic skill set – A business degree from Trinity College Dublin, an MSc in Food Science and Nutrition from University College Dublin and a US private pilots license. She has applied these skills both domestically and internationally to diverse industries from hospitality management to accounting/finance. In Addition to volunteering with the Fingal Volunteer Centre Olga also currently works remotely as a nutritionist/mentor on clinical trials based in both the US and Ireland.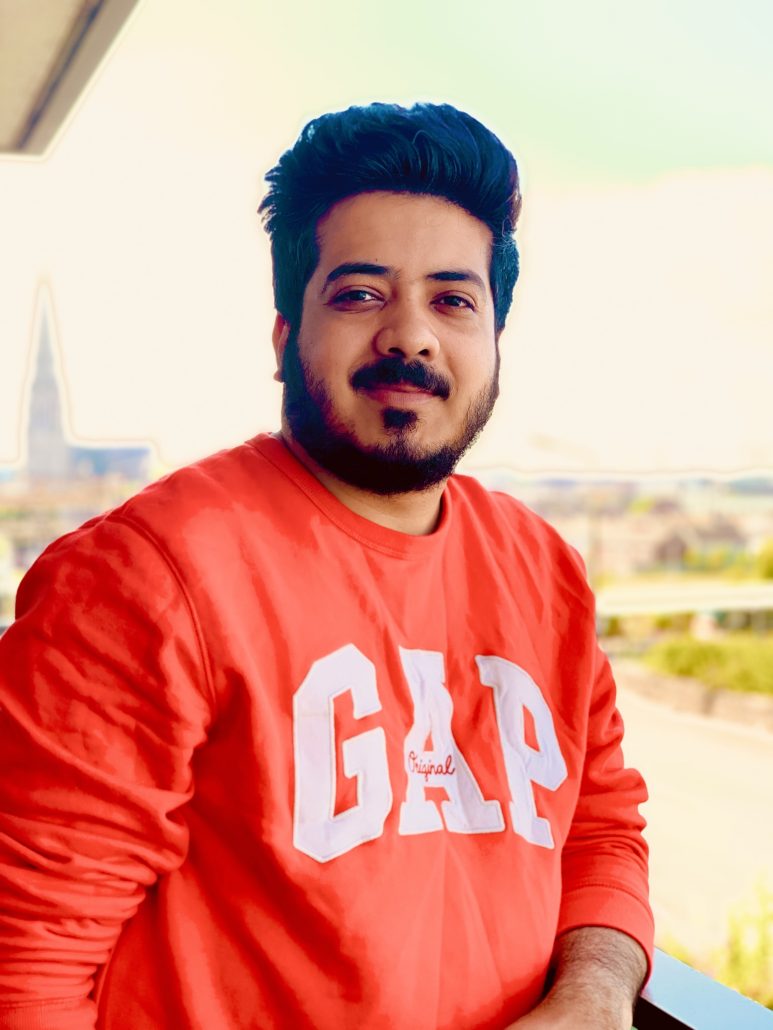 Smeet joined our team as a volunteer in early 2021. He volunteers with us in his free time as a Salesforce Administrator. 
Smeet has volunteered for various causes since his arrival in Ireland in 2018. Smeet has found Volunteering as an experience incredibly enriching and so moving. His role involves helping volunteers find the right opportunities for them. He also assists and guides our volunteers in different tasks.
Helena joined our team this year as a volunteer placement officer. She is passionate about the positive impact of volunteering in the local community as a means to both enrich and contribute to our society.
Since completing her postgraduate studies in Social Policy from Trinity College Dublin, Helena has become increasingly involved in advocacy and has developed a keen interest in the way in which society meets human needs for work, education, security, health and wellbeing.
Helena's role involves supporting, encouraging and advising volunteers, suggesting volunteering opportunities, answering queries as well as carrying out administrative duties for Fingal Volunteer Centre.
Her journey as a volunteer started during college years where She discovered her love for giving back and making a positive impact. She finds volunteering a fulfilling experience that enriches her own life.
She joined the FVC team in January 2023 as a placement and support volunteer. The role involves Salesforce administrative tasks as well as providing assistance and guidance for our volunteers in Fingal. She's grateful for the chance to contribute her time and skills to causes she is passionate about and to be a part of something bigger.
Desmond has a Masters Degree in Entrepreneurship from NCI, Dublin which has pivoted him into the world of digitalization and transforming businesses to be digital.
Growing up, he has always been passionate about creating impact and thus he was able to align himself in roles and positions that enabled him to create the impact he has always dreamt of.
Desmond
joined Volunteer Ireland in 2021 as initially a community volunteer as he loves to give back to my community as much as he can. Fast forward to February 2023, he joined Fingal Volunteer Centre as the placement and support volunteer role where he is able to impact more within his environment.
His current role involves supporting, encouraging and advising volunteers, suggesting volunteering opportunities, answering queries as well as carrying out administrative duties for Fingal Volunteer Centre.
Our Board of Directors 2022
Shane Clarke is a qualified accountant, he has a Masters in Marketing & Strategy and Chartered Director. Shane is new to the Charity Sector having joined as Chair in 2020. Continue reading
He has a wealth of experience across Tourism and FMCG sectors both domestically and Internationally. His day Job is with Tourism Ireland as Director of Corporate Services & Northern Ireland. 
Inspired by the contributions made to the community by Fingal Volunteers, Gwendoline Continue reading
joined the board in 2018. Gwendoline holds a BA (hon) BS from GCD and a Post Grad in Psychoanalysis.  Additionally, she is a certified Special Needs Assistant (SNA) and has served as a Child Protection Officer. Truly an Advocate for the Vulnerable, Gwendoline provides services to 'Women's Aid' and can frequently be found rehabilitating animals in distress.
Joanne joined the board in December 2018. Joanne holds various qualifications in Sales, Marketing, Public Relations and
Continue reading
Event Management. For the past 5 years Joanne has been employed in Healthcare Industry specialising in Agency Recruitment Consultancy. Joanne previously volunteered with Event Volunteers and continues to volunteer with various organisations.
John is a part-qualified ACCA accountant. He holds a BSc. (Honours) in Accounting & Finance. His experience includes
Continue reading
Corporate Recovery, Logistics & the Pharmaceutical industry, where he is currently employed by Pfizer as a Corporate Reporting Accountant.
John has experience serving as treasurer of Macra na Feirme, at both club and county level. He is actively involved in his local Macra club, who engage with the community and local charities on a regular basis, including organising charity fundraisers. He is also an active member of his local Taekwondo club, where he has on occasion assisted with instructing classes and also umpires at national tournaments.
Volunteer Centre Interns & Volunteers
Most importantly a very big thank you to all our volunteers, current and past.