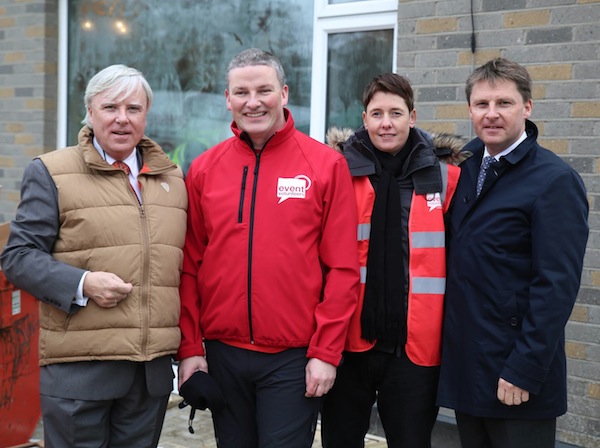 Event Volunteers were approahed to play an important role in the RTÉ One Television Show At Your Service which is broadcasting a special show this December.
We were delighted to assist with makeover of the resoite centre, in particular our work focused on a major overhaul of the garden area along with internal work to the house.
We can't tell you the outcome but do turn in to watch the show this Christmas on RTÉ One.
The Brennan brothers are back for a special Christmas episode of At Your Service. Francis and John are coming to the aid of sixteen-year-old Conor Dillon and an Irish charity close to his heart, CASA (Caring and Sharing Association). Conor uses the CASA Respite Centre in Malahide, which it is in need of a revamp and the Brennan's are going to make some changes. Broadcast times will be annouced soon.