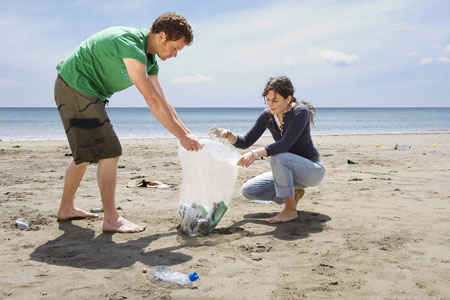 What is a volunteer policy?
Volunteer-involving organisations tend to work within the parameters of this framework:
Legislation

Constitution or Memorandum and Articles of Association

Vision and / or missions statement

Policy

Procedures

Day to day Work
Organisations can have policies on any number of subjects, including staffing, health and safety, equal opportunities, finance, etc. Policies are a statement of the ethos and values of an organisation. They define a boundary within which things are acceptable. They also clarify roles, relationships and responsibilities and they can serve as a basis for decision-making. Policies tell people what to do in any given situation; procedures tell them how to do it. Policies are frequently unwritten, but written policies are preferable, for many reasons, including:
they force the organisation to think strategically and act professionally

they ensure continuity over time

they are lent greater importance and therefore assure more compliance

they make sure there is less chance of misinterpretation.
However, remember that not everyone can read, so make provision for those with literacy problems.
Why might an organisation need a written volunteer policy? 
To make a clear position statement about why and how it involves volunteers

To manage any potential risks (imagine the worst possible scenario associated with involving volunteers … death? … abuse? … damaged reputation?)

To ensure that things run smoothly and that volunteers are properly recruited and well managed

To serve as an aid to effectiveness which allows the organisation to get the most out of its volunteers
The process of volunteer policy development
HOW? Policy development can seem overwhelming; the process must therefore be planned and managed. Before developing policies, the organisation should ensure that they are satisfied with their Constitution (if unincorporated) or Memorandum and Articles of Association (if incorporated), and their Vision and / or Mission Statements.
WHO? Policies should not be developed by one individual, though one person should take overall responsibility for coordination. Consider setting up a policy subcommittee.
WHEN? Hastily writing policies during or after a crisis should be avoided. Good policy development takes time and a realistic timetable should therefore be set. Prioritise; do not try to do it all at once.
WHAT are the steps? 
Research – Find out what written and unwritten policies the organisation already has; contact Volunteering Ireland; talk with other organisations; look at sample policies.

Consultation Brainstorms, questionnaires, meetings, etc, with everyone who has an interest, including current volunteers, staff, management committee, service users, funders, unions, etc; this will ensure ownership of a comprehensive policy.

Writing Use clear, simple, direct and sensitive language. Be concise, but explain why the policy exists. Draft and redraft. There is no correct format; the volunteer policy can range from one side of A4 to a thick ring binder manual.

Approval It is essential that the policy is approved by the management committee / board of the organisation.

Distribution & Implementation Distribute the policy as widely as possible (notice boards, newsletters, current and new volunteers and paid staff etc). Policy is not an end itself; it needs to be put into practice. Consider asking staff and volunteers to sign something saying they have understood the policy. Take appropriate action if policy is breached.

Evaluation Regular review is essential; policies must never be considered as cast in stone.
Issues that might be covered by a volunteer policy document
The following is a detailed overview of issues that might need to be covered, but the whole list will not necessarily apply to every organisation nor to every volunteer in an organisation.
The key question: why are volunteers involved in the organisation anyway?

Who is defined as a volunteer by the organisation? (think both of different types of project volunteers and volunteers on the management committee/board)

Does everyone have a right to volunteer at the organisation? (consider, for example, minimum age, placement students, users of the service)

What resources does the organisation allocate to volunteer development; is there a volunteer coordinator?

Are volunteers represented in decision-making processes?

Issues of access to information and confidentiality

Conflict of interest issues

Issues around speaking on behalf of the organisation and use of organisational affiliation

Relationships between volunteers and the organisation's client group

Relationships between volunteers and paid staff

Relationships between volunteers and staff on schemes, such as Community Employment, Jobs Initiative and Social Economy.

Recruitment; what are appropriate methods and who is responsible?

Role descriptions and person specifications

Application process (forms, interviews, references, Garda checks, checking professional qualifications, etc)

Placement, probation / trial period, acceptance, appointment

Training (induction / orientation and other training)

Working conditions for volunteers

Support, supervision, recognition, evaluation / review of volunteers

Expenses and other financial issues

Insurance

Volunteer records and other administrative issues

Attendance and absence

Dress and behavioural code

Dealing with problems

How do other organisational policies affect volunteers?