We know that so many people want to offer their help during COVID-19 and we'd expect nothing less of the people of Ireland! The best thing we can all do to help right now is stay at home, stay safe and follow all Government and HSE guidelines. But that doesn't mean that you can't help at all – there are lots of ways to volunteer from home. That's why we've launched a new campaign – #volunteerfromhome – to help volunteers find opportunities they can do from home and to support organisations to engage their volunteers virtually.
Volunteering from home isn't new but since the COVID-19 emergency began even more organisations are thinking about how they can engage volunteers from home. We've outlined a few different ways that you can help out from home.
Microvolunteering
Microvolunteering opportunities are 'bite-sized, on-demand, no commitment actions that benefit a worthy cause'. It is is quick and convenient – a microvolunteering opportunity might take less than two minutes to complete! An example of a microvolunteering opportunity is The National Library of Ireland who use The Commons on Flickr to upload their hundreds of photos, prints and manuscripts. The public are then invited to help date and provide information on the images, helping add to the National Library's archive.
Another great example is Penguin Watch which allows people to count penguins in remote regions to help scientists understand their lives and environment.
Virtual Volunteering
Virtual volunteering is simply volunteering completed virtually over the internet. It is usually more similar to a standard volunteer role than microvolunteering as it might require a longer time commitment or specific training. Examples of virtual volunteering roles are graphic design, social media, website support and email support.
An example of a current virtual volunteer role is an online support volunteer with Aware for their Life Skills Online programme. Volunteers support participants on the programme via email.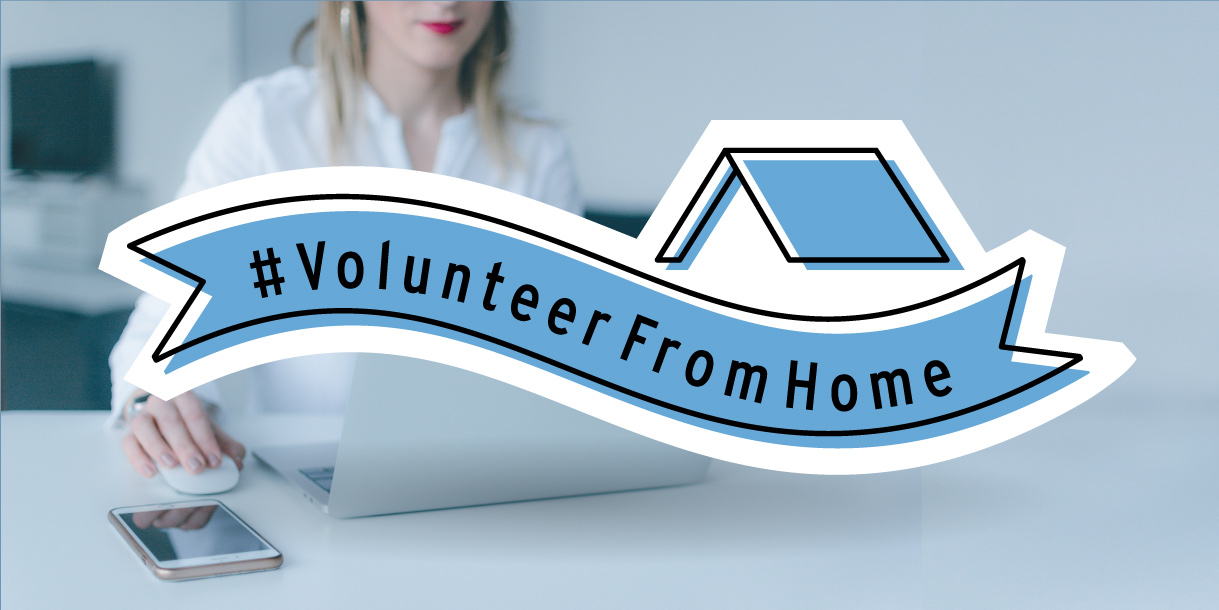 Physical Volunteering
Yes there are even some physical volunteering opportunities that can be done at home. For example, Team Hope are encouraging people to put their knitting skills to good use while they're at home and knit special items like dolls and cars for their Christmas Shoebox Appeal.
Get Involved
If you're interested in volunteering from home simply visit I-VOL and select the 'From Home' icon on the categories list. You can also find more microvolunteering opportunities here. Don't forget to keep an eye on #volunteerfromhome on social media!