To celebrate the incredible contribution of our volunteers and as part of International Volunteer Day (IVD) 2020, Fingal Volunteer Centre is delighted to invite you to spend an evening with amazing volunteers sharing their volunteer experiences.
To find out more about International Volunteer Day please see here
This free event 'Everyone Has A Story' is an incredible opportunity to hear directly from people that are volunteering and what their experience have been like during these unprecedented and uncertain times.
Traditionally we celebrate the IVD on the 5th of December with a large event amongst friends new and old, however due to the current crisis we had to change our plans slightly. To keeps our friends and loved ones safe and rather than cancelling, we decided to move our event online and move the date to the 10th of December. We have worked hard to ensure this event is as special as it always is and look forward to sharing it with you.
To book your FREE ticket please click here: Free Tickets!
Guest line-up
Barry, Irish Red Cross
Frances, Alone and Aware
Elizah, Event Volunteers
John, Medication Deliveries
Music performance by Artist Robin Sadlier
Colman, Covid Test Center
Olive, Criticall Donations
Teresa, The Letter Campaign Project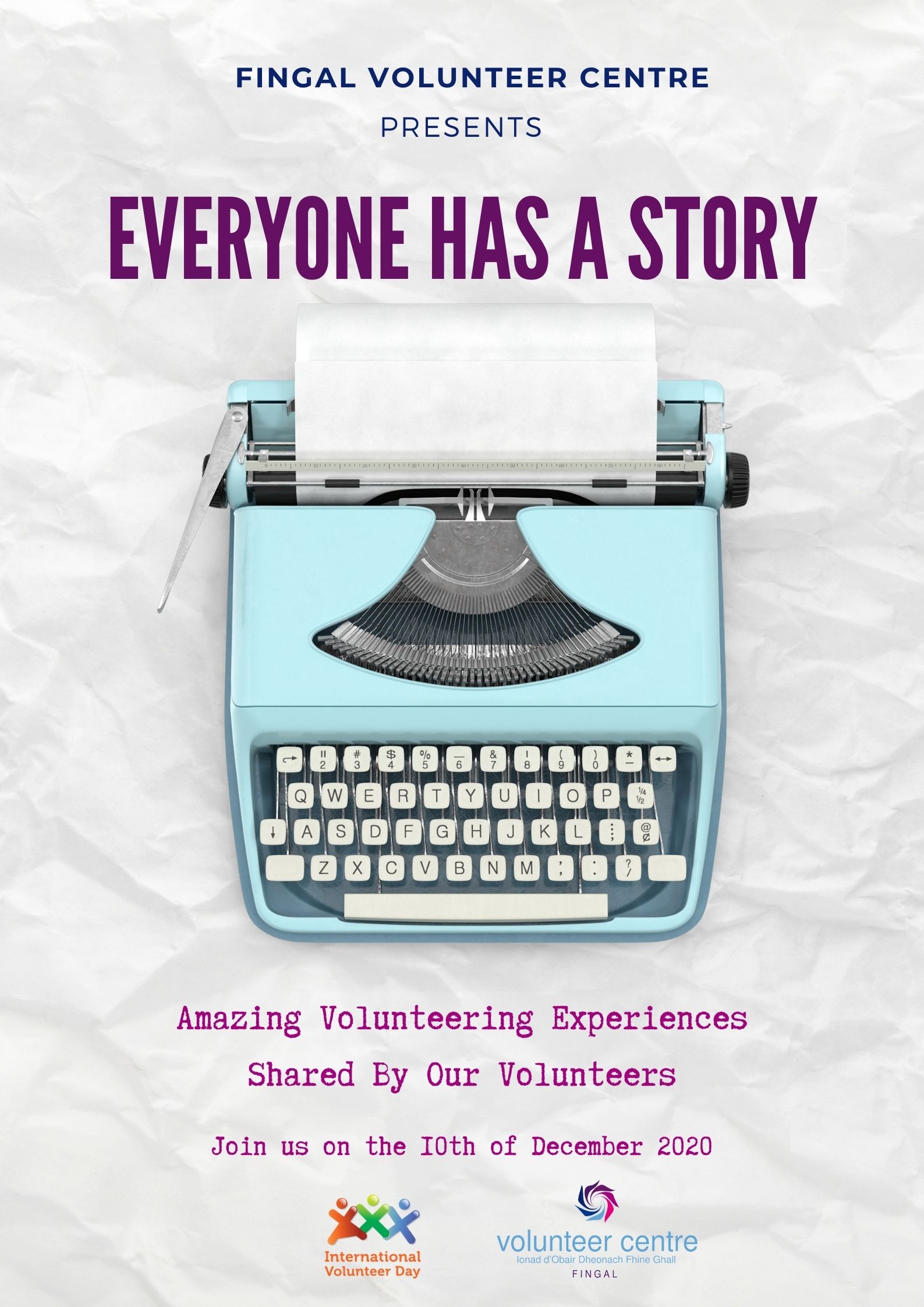 Music preformed by artist Robin Sadlier